Are you ready to Ride?
Bethania Garage has been family owned and operated since 1925

. Our emphasis is quality and detail. Sports Cars and Motorcycles have long been a passion and we're glad to share our knowledge and experience with like minded individuals. We are creative and flexible with the understanding that every customer is unique, and has a different goal in mind.


Here at Hard Dog Fabrication we offer the widest variety of roll bars for the Mazda Miata / MX-5, Honda S2000, Toyota MR2 Spyder and BMW Z3. Our selection of designs and finishes offers you the best quality roll bar, tailored to meet your specific needs.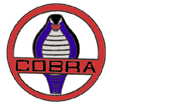 Depend on us for superior products and services for your BMW Z3, Honda 2000, Mazda MX-5 Miata, Toyota MR2 Spyder, Cobra or American V-Twin motorcycle.
Please Contact Us if you have questions about any of the products we offer.